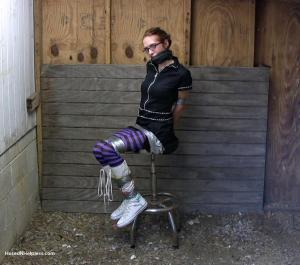 42 photos; 10:33 video
By Law and Disorder
Special Bondage Unit
You Can Run but You Can't Hide HD
Looks like Bella the Bunny is finally cornered though she did her her best to elude SBU to date.

One of her many persona's which includes The Columbus Creeper is about to be exposed for good or is it?
The lead detective who has been chasing her and now demoted to his lack of ability to capture Bella finally has the upper hand. An offer is made to join SBU which sounds like the perfect solution to both situations but will Bella take the deal?