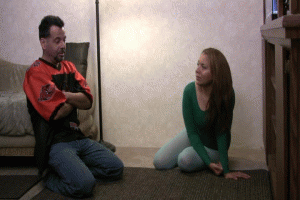 41 photos; 9:21 video
G.L.O.W (Gagged Ladies Of Wrestling)

Silence is Golden Part One


As Kira Dee and her promoters look for her first match with G.L.O.W, her training continues.
She soon finds out this includes some very interesting methods of preparation.... some take downs, tickling and what is with the gag and restraints he uses?
She makes a note to self to check her trainers references again when finished.
To be continued.....